Cisa Certification Will Be Beneficial To You
Cisa Certification Will Be Beneficial To You
100%
How This Cisa Certification Will Be Beneficial To You
By the end of this training, you will
Be able to identify and assess vulnerabilities, and report on compliance and institutional controls.
Acquire the relevant knowledge and skills required to clear the CISA certification exam by ISACA.
Gain a better understanding of IS audit and assurance guidelines, standards, and best practices for IS audit and control, governance of enterprise IT, acquisition, development, testing, and implementation of information systems.
Develop working knowledge of the five domains of CISA , as prescribed by ISACA.
Who should do this Course?
This training is essential for professionals dealing with controlling, monitoring, and assessing an organization's information technology and business systems. This includes:
IS/IT auditors/consultants
IT Compliance Managers
Chief Compliance Officers
Chief Risk & Privacy officers
Security heads/directors
Security managers/architects
Overview
CISA certification training is aligned to ISACA and ensures that you ace the exam in your first attempt. The training will enhance your understanding of IS audit processes and also help you understand how to protect information systems.
Course Syllabus
Domain 00 – Course Introduction
Domain 01 – Process of Auditing Information System
Domain 02 – Governance and Management of IT
Domain 03 – Information Systems Acquisition, Development and Implementation
Domain 04 – Information Systems Operations, Maintenanceand Service Management
Domain 05- Protection of Information Assets
Course Summary
Course Case Study
Quiz
KEY FEATURES
32 hours of instructor led training
40 hours of high quality e-learning content
5 Simulation exams
5 Domain wise test papers
10 case studies
Our Program Advisor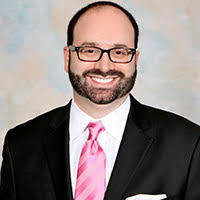 Joseph Steinberg
is an internationally renowned Cyber Security thought leader and author. He has penned several books, including (ISC)2's official study guide for the CISSP-ISSMP exam, and currently writes a column on Cyber Security and entrepreneurship for Inc. He has also been associated with Forbes and several other renowned publications. Onalytica ranks him among the top cyber security influencers in the world. His work is cited in over 100 published US patent filings. Steinberg is one among only 28 people around the world to hold the suite of advanced information-security certifications – CISSP, ISSAP, ISSMP, and CSSLP – indicating that he possesses a rare, robust knowledge of Information Security. He is the CEO of SecureMySocial, the company which recently introduced the world's first system that gives real-time warnings of inappropriate social-media posts.
Course Fee
Self Paced Learning
USD  599